Earlobe Repair
Many different conditions can affect the appearance of the earlobes and cause cosmetic concerns. Sometimes piercings can become enlarged, either intentionally or unintentionally. Patients who wore gaged earrings at some point in their lives and no longer want a gaping hole in their earlobe can benefit from earlobe repair.
Additionally, ear lobe repair can benefit those whose earlobes have been ripped or torn for various reasons or have piercings that have become larger due to injury or the aging process. Dr. Shih can evaluate your cosmetic concerns during a consultation to determine the best way to repair and restore your earlobe.
During the treatment process, Dr. Shih cleans the area and uses local anesthesia to freeze the affected region. Then, the ripped or stretched area will be repaired and sutured together carefully with skill and precision.
After your earlobe repair procedure, you will need to keep the treatment area dry and apply healing ointment as directed. We will provide you with instructions about how to care for the area to ensure the fastest healing and the best results.
Suggested Treatment Options:
At The MedSpa at Burlington Plastic Surgery, our commitment is to offer an array of remedies to shape, lift and contour the face. Our prime objective is to elevate your self-assurance and assurance levels. Get top-notch aid from leading dermatologists based out of Burlington, Ontario!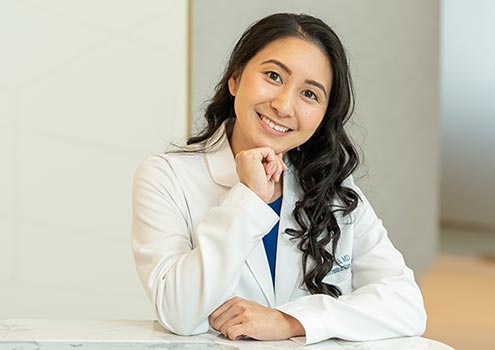 Feel free to contact us at any time
Book an initial consultation with Dr. Shih and start your journey towards beauty, youth, and rejuvenation. It's worth the investment towards boosting your self-esteem.