Unwanted Body Hair
Similar to other cosmetic procedures, hair removal is a means of enhancing one's self-esteem. If unwanted body hair makes you feel less confident about your looks, DiolazeXL can provide an efficient and potent solution using laser technology. You can access this treatment at The MedSpa at Burlington Plastic Surgery under the guidance of Dr. Jessica Shih and her skilled staff members.
Suggested Treatment Options:
At Burlington Plastic Surgery, our unwavering commitment lies in offering an array of remedies to address the issue of enlarged pores. Our prime objective is to rekindle your skin's luminosity and elevate your self-assurance and assurance levels. Get rid of unsightly pores with aid from leading dermatologists based out of Burlington, Ontario – who else but us at Burlington Plastic Surgery!
DiolazeXL laser hair removal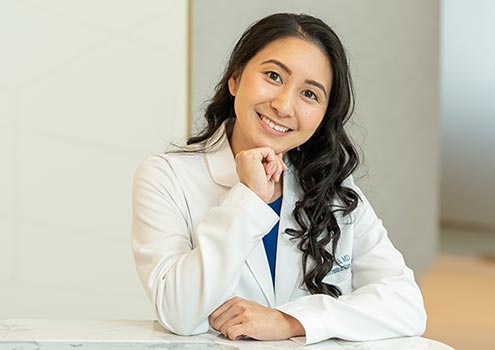 Feel free to contact us at any time
Book an initial consultation with Dr. Shih and start your journey towards beauty, youth, and rejuvenation. It's worth the investment towards boosting your self-esteem.