Ear Pinning in Burlington, Ontario
Are your earlobes stretched or torn? Do you feel the need to conceal them by wearing hair over your ears in public settings? If this sounds familiar, then otoplasty (ear surgery) at The MedSpa at Burlington Plastic Surgery operated by Dr. Jessica Shih might be a feasible solution for you. Nevertheless, opting for cosmetic surgery should always warrant thorough deliberation. Below is comprehensive information about both procedures that will aid in the decision-making process.
Procedure Length:
Approximately 1 – 1.5 hours
Back to Work:
Minimal for earlobe repair – About 5-10 days for office jobs and non-strenuous activities
Variations:
Ear Setback / Earlobe Repair
Strenuous Activities:
4 weeks to resume exercise/strenuous activities
How Does the Process Work?
To initiate this process, it is imperative to book a consultation with our highly qualified plastic surgeon, Dr. Jessica Shih. During your consultation, we will assess your medical background and deliberate on what you hope to achieve from the procedure. Additionally, we will provide detailed information about the surgical process as well as inform you of what lies ahead post-surgery.
If you happen to smoke, it is imperative that you quit at least six weeks prior to your surgery since smoking can impede the healing process and escalate complications. Additionally, it's essential to stop taking aspirin before and after surgery as it may lead to excessive bleeding.
Surgical methods are employed to amend jutting ears. These techniques involve the formation or expansion of the antihelical fold, situated at the inner rim of the ear, and a decrease in enlarged conchal cartilage – which is found as an extensive hollow region on its exterior surface. Incisions made for otoplasty primarily occur on the rear side of one's ear; however, if any incision has to be made towards its front side, they're concealed within folds present there. Internal sutures that can't be removed serve their purpose in securely fixing newly shaped cartilage into position.
Frequently Asked Questions
What Is Otoplasty?
Otoplasty is a surgical treatment that enhances the aesthetics of ears, mainly addressing their prominent appearance. This operation remedies any ear structural defects or anomalies. There are diverse motives behind undergoing this procedure, including but not confined to correcting protruding or unusually large ears, reshaping misshapen ones and fixing torn or stretched lobes due to tears or piercings.
How Does Ear Pinning Work?
Otoplasty can be performed using local anesthesia or can be performed under general anesthesia, especially if combined with another procedure. This procedure improves the appearance of the ears by making an incision along the back of the ear, reshaping and repositioning the ear as necessary. Otoplasty usually takes one to one and a half hours, depending on the scope.
How Does Earlobe Repair Work?
Local anesthesia can be utilized for the purpose of fixing damaged or elongated earlobes by repairing them entirely and letting them naturally heal. After full healing, there is an option to re-pierce if one desires.
Boost Your Self-esteem
For individuals with protruding ears since birth, otoplasty can be a significant step towards enhancing their appearance and boosting their self-esteem. Those who are healthy and hold practical anticipations regarding the surgical results make ideal candidates for this treatment. You can book an initial consultation with Dr. Shih by contacting us now!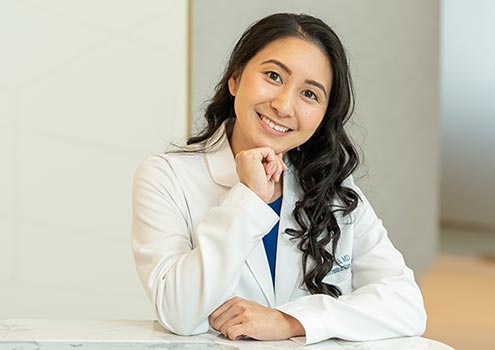 Feel free to contact us at any time
Book an initial consultation with Dr. Shih and start your journey towards beauty, youth, and rejuvenation. It's worth the investment towards boosting your self-esteem.