Vivier
At The MedSpa at Burlington Plastic Surgery, our utmost concern is to provide you with reliable and tested remedies for tackling all varieties of dermatological issues. 
Our Vivier skin care products offer treatments for aging skin using an advanced absorption system called the IntraDermal System. All the products undergo testing and have full FDA approval. Vivier products work for all skin types, and we carry skin care programs that can help with the following:
Your Unique Skin Care Regimen
Recently, Vivier created an innovative product targeting fine lines and wrinkles with an ingredient called Polyamine-DAB. It can help restore skin firmness and fullness, and it plays a role in preventing hypertrophic scars. One of Vivier's most famous products is its vitamin C serum, made with L-ascorbic acid, which is the purest form of vitamin C and the only type the body can absorb. This anti-aging serum contains vitamin E and peptides as well as the L-ascorbic acid to reduce and prevent signs of aging.
Whether you want help with acne scars, fine lines, or hyperpigmentation, or you want to prevent skin damage, medical-grade skin care products can be effective. At The MedSpa at Burlington Plastic Surgery, we can prepare a unique skin care regimen to help you achieve your desired results. Contact us today to learn more about skincare options in Burlington, Ontario!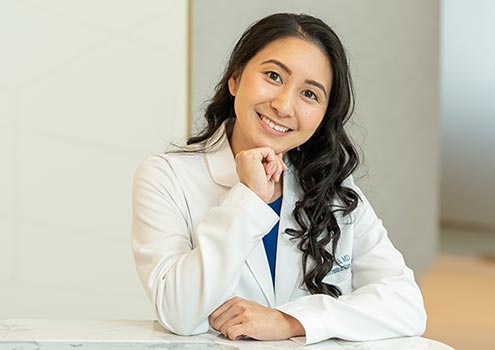 Feel free to contact us at any time
Book an initial consultation with Dr. Shih and start your journey towards beauty, youth, and rejuvenation. It's worth the investment towards boosting your self-esteem.