Labiaplasty in Burlington, Ontario
A labiaplasty is a cosmetic procedure that aims to reduce the size and improve the appearance of the labia by contouring them. While its primary purpose is an aesthetic enhancement, some women opt for this surgery due to functional issues caused by enlarged labia, such as discomfort during daily activities and sexual intercourse, decreased sensitivity, and clothing-related discomfort.
Frequently Asked Questions
How Does a Labiaplasty Work?
As part of the process, you will receive either local or general anesthesia. Local anesthesia is generally well-tolerated by most women during this procedure. However, if it's done in conjunction with another surgery, general anesthesia is typically suggested. The surgeon will then extract surplus tissue to reshape the region and secure the cuts using sutures that dissolve over time. Detailed post-procedure guidelines will be provided to you for proper aftercare instructions. In your consultation session, Dr. Jessica Shih shall appraise your concerns and prepare an appropriate treatment strategy designed exclusively for you!
What can I expect after lipoma or cyst removal?
Following labiaplasty, you will be given detailed post-surgery guidelines which entail cleaning and applying ice to the area. Resting well is necessary during the initial two weeks while avoiding sitting for extended periods of time. Strenuous workouts should be avoided along with any penetration in the vaginal region until proper healing occurs within 4-6 weeks or as recommended by your physician. Additionally, steering clear from placing pressure on that particular area via biking or motorcycling is suggested for approximately eight weeks. All queries related to surgery can be addressed during consultation sessions prior to operation day.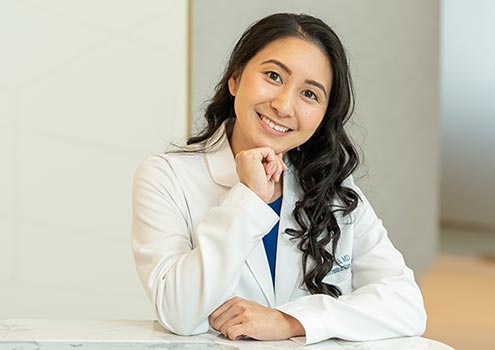 Feel free to contact us at any time
Book an initial consultation with Dr. Shih and start your journey towards beauty, youth, and rejuvenation. It's worth the investment towards boosting your self-esteem.