Breast Augmentation in Burlington, Ontario
At The MedSpa at Burlington Plastic Surgery, we are excited to provide breast augmentation services – a highly sought-after cosmetic procedure worldwide. If you desire an improved appearance or more confidence regarding your breasts, continue reading to learn about the process of breast enhancement and its eligibility criteria.
Procedure Length:
Approximately 1 – 1.5 hours
Back to Work:
About 5-7 days for office jobs and non-strenuous activities
Variations:
Implant Placement: Subglandular, Subpectoral – Incision: Inframmary Fold (IMF), Periareolar (PA), Transaxillary (TA)
Strenuous Activities:
4 weeks to resume exercise/strenuous activities
What Is Breast Augmentation?
Breast augmentation is a widely practiced cosmetic procedure that enhances the physical appearance of breasts by increasing their size. With over 125 years of history, breast augmentation techniques have significantly evolved and now offer more options than ever before to achieve your desired results. Depending on individual needs, various implant types are available in different shapes and sizes that can be placed above or below muscles depending on anatomical considerations. Consulting with a surgeon will allow you to determine which option is best suited for you personally.
Usually, this process is carried out while the patient is unconscious. It may take approximately one to two hours to completion. Upon initial assessment of your desired appearance and beauty objectives, you will obtain a clearer understanding of the duration of your surgery.
Am I a Good Candidate for This Procedure?
You Are Worried About Asymmetry
Those with one breast with sufficient tissue volume or uneven breasts may be eligible for breast enhancement, as each breast can be adjusted to achieve balance by enhancing them at varying levels.
You Feel Your Breasts Look Empty
Most females desire breast enlargement as they are unhappy with the size of their chests. Nevertheless, if you dislike the shape instead, you can still qualify for this surgery. When your breast appears somewhat saggy, getting implants might boost your confidence levels effectively.
You Are at Least 18 Years of Age
To meet the standards for breast augmentation procedures, Health Canada recommends that women should be at least 18 years old if they choose saline-filled implants and at least 22 years old for silicone-filled implants.
You Are Interested in Removing a Little Excess Fat
If you're hesitant about using saline or silicone breast implants, know that many others share your concerns. Nonetheless, don't abandon hope of obtaining your ideal physique. If you have extra fat in alternative areas such as your stomach or back, Dr. Jessica Shih can extract it and refine it to enhance one or both of your breasts.
Maintaining good physical health is a prerequisite for qualifying for breast augmentation. It should be emphasized that this surgery usually involves the use of general anesthesia, which necessitates healthy heart and lung function. This importance becomes even more pronounced if you intend to undergo additional procedures, such as liposuction in conjunction with breast enhancement.
A Shape You Look for…
The aim of breast augmentation is to enhance self-esteem by enhancing the shape and size of breasts. This procedure involves placing implants or utilizing fat from a different body area. If you have concerns about your breasts' symmetry, shape, or volume, you're likely an ideal candidate; nonetheless, your overall health must be evaluated before making any final decisions. To set up an initial meeting with Dr. Shih for consultation on this matter, contact us today!
Frequently Asked Questions
How Does This Procedure Work?
Breast enlargement can be achieved by implanting artificial materials or transferring surplus fat from your body to augment the size of your breasts. The methodology employed for this process is tailored individually according to a woman's preferences and requirements. Nevertheless, irrespective of where incisions are made, inserts must be put in via these cuts. Once implants have been positioned over or beneath muscles, suturing shall follow suit for wound closure.
If you want to enhance your breasts with grafted fat, a minor cut will be created in the area where the fat is collected. A small tube called a cannula and a suction device will be inserted through this incision to extract fat cells. After that, the gathered cells are refined and finally administered into selective areas of one or both breasts.
How Long Does Recovery Take?
Similar to other aesthetic treatments, breast enhancement requires a recuperation span of around one or two weeks. The duration of your leave from work hinges on multiple factors such as the nature of your occupation, the scope of procedures you have chosen for and your physical well-being prior to getting augmented breasts. To expedite healing, it is advisable to wear compression bras persistently except when showering.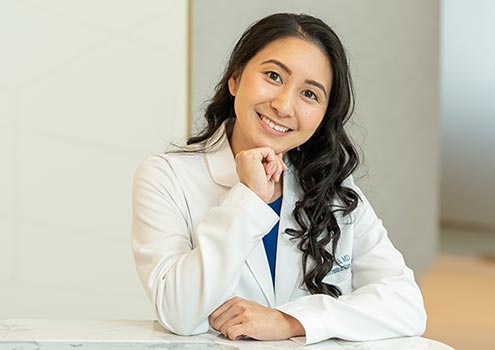 Feel free to contact us at any time
Book an initial consultation with Dr. Shih and start your journey towards beauty, youth, and rejuvenation. It's worth the investment towards boosting your self-esteem.