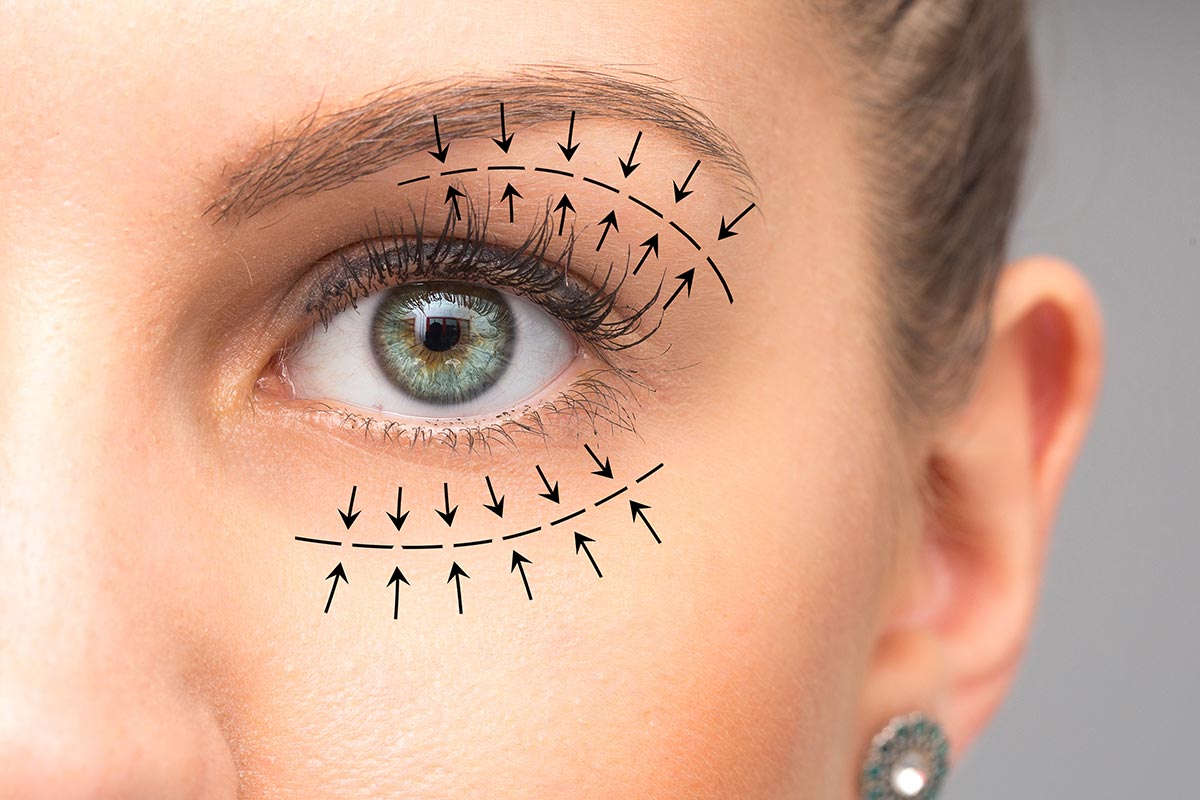 Eyelid Surgery in Burlington, Ontario
Eyelid surgery, medically termed blepharoplasty, is a cosmetic treatment that can enhance your eye's visual appeal. This surgical method could give you a rejuvenated and revitalized look. The popular types of eyelid surgeries like upper and lower blepharoplasties are available at The MedSpa within Burlington Plastic Surgery. Dr. Jessica Shih possesses exceptional abilities in performing all these procedures flawlessly.
Procedure Length:
Approximately 1 – 1.5 hours
Back to Work:
About 5-10 days for office jobs and non-strenuous activities
Variations:
Upper Blepharoplasty
Lower Blepharoplasty
Asian Eyelid Surgery
Strenuous Activities:
4 weeks to resume exercise
Eyelid Surgery at a Glance
To initiate this process, it is imperative to arrange a meeting with our highly qualified plastic surgeon, Dr. Jessica Shih who is certified by the board. During your consultation, we will assess your medical background and deliberate on what you hope to achieve from the procedure. Additionally, we will provide detailed information about the surgical process as well as inform you of what lies ahead post-surgery.
If you happen to smoke, it is imperative that you quit at least six weeks prior to your surgery since smoking can impede the healing process and escalate complications. Additionally, it's essential to stop taking aspirin before and after surgery as it may lead to excessive bleeding.
Prior to the surgery, you will discuss the type of anesthesia required for your procedure with the surgeon. This may include general or local anesthesia, depending on the patient and which procedures are being performed. On the day of surgery, once you have the appropriate anesthesia, your surgeon will make small incisions in the natural creases of your eyelids, the exact location depending on the specific type of surgery you are getting. Excess skin and fat will be removed through these incisions, and the underlying muscles may be tightened. The incisions will then be closed with sutures.
Create Your Perfect Look.
Opting for eyelid surgery can effectively enhance the look of your eyes, instilling a sense of self-assurance in you. Those who are healthy and hold practical anticipations regarding the surgical results make ideal candidates for this treatment. You can book an initial consultation with Dr. Shih by contacting us now!
Frequently Asked Questions
What Is Upper Blepharoplasty?
Excess skin and fat can cause a person's eyes to look tired, aged, or swollen. The goal of this surgery, therefore, is to improve the appearance of the eyes and make them look more youthful by removing any excess skin and tissue. During treatment, your surgeon will make an incision in the natural crease of your eyelid. Through this incision, your surgeon will remove any excess fat and skin for a more youthful and refreshed appearance.
What Is Lower Blepharoplasty?
Lower blepharoplasty is a cosmetic procedure that seeks to improve the appearance of the lower eyelids by removing excess fat and drooping, sagging skin from the lower eyelids. During treatment, your surgeon will make small incisions below the lashes of your lower eyelids to access the underlying structures. Through these incisions, your surgeon will remove or re-distribute fat and remove excess skin before closing the incisions with fine sutures.
What Is an Asian Eyelid Procedure?
One type of blepharoplasty that is becoming increasingly popular is the Asian eyelid procedure, also known as double eyelid surgery. This is a blepharoplasty that is specifically tailored for those who have what is known as single eyelids without a visible supratarsal crease. This surgery is the most common type of aesthetic surgery in East Asia, and involves creating visible creases in the eyelids, which are commonly known as "double eyelids". It commonly creates a more almond-shaped, rounder eye.
This surgery is performed for both medical and aesthetic reasons. It's excellent for people whose eyelids are interfering with their vision. It is also requested by people who have found that one eyelid is double while the other is single, and they would like to achieve a balanced, even look. Permanent creases also help to make the eyes look wider, more open, and more awake. Patients also appreciate that with a well-defined upper eyelid crease, eye makeup becomes easier to apply.
What Is the Recovery Period Like?
The recovery from these procedures is typically fairly quick and easy and works similarly for all of them. You will need a small amount of time off work and your normal routine to let your body heal. You can quickly eliminate the appearance of bruising and swelling around the eyes after your surgery by keeping your head elevated for the first few days and by avoiding any strenuous activity during your recovery period. Most people can return to their normal activities within a week or two of surgery.
What Are the Benefits of These Treatments?
For many people, the biggest benefit is simply that they feel better about the way they look. This can boost confidence and self-esteem, and make a person feel more comfortable in social situations. Improved appearance can also lead to new opportunities, both professionally and personally.
Who Is a Good Candidate for This Treatment?
If you are struggling with drooping skin under the eyes, puffy eye bags, or are interested in achieving a double eyelid look, this treatment may be right for you.
During your consultation, Dr. Shih will assess the structure of your eyelids and the surrounding tissues to make sure your eyes are suitable to be operated on. She will also ask about your medical history and any medications you are currently taking. You should be in good health and have realistic expectations for the results of the surgery. Certain circumstances such as being pregnant can disqualify an individual from this procedure.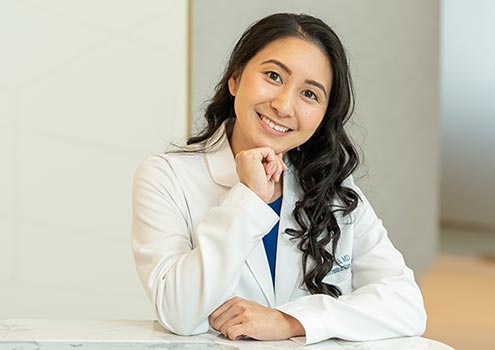 Feel free to contact us at any time
Book an initial consultation with Dr. Shih and start your journey towards beauty, youth, and rejuvenation. It's worth the investment towards boosting your self-esteem.