Botox in Burlington, Ontario
Are you looking to diminish the visible signs of aging that have started appearing on your face? Unfortunately, those pesky wrinkles around your eyes, forehead and mouth may bother you. If so, neurotoxins (also referred to as Botox or Dysport) may be just what you need! These injectables have been specifically formulated to effectively reduce facial lines and wrinkles, providing a youthful appearance. At The MedSpa at Burlington Plastic Surgery, we offer these cosmetic treatments for those seeking natural-looking wrinkle reduction solutions in Burlington, Ontario.
Basic Description:
Wrinkle reduction in the face, including on the forehead, around the eyes, nose and mouth
Neurotoxins: Botox and Dysport
Botox and Dysport are neurotoxin injectables that help relax wrinkles by targeting facial muscles, resulting in softer expressions and smoother lines. By evaluating the static resting position and dynamic movement of your face, these neurotoxins can effectively reduce forehead lines, glabellar lines, Crow's feet, bunny lines, Marionette lines and more. We strive to deliver natural-looking and rejuvenated results with a combination of facial fillers and appropriate use of neurotoxin treatment tailored for individual goals after thorough evaluation.
You no longer need to let your facial expressions dictate the appearance of your skin, as there are efficacious cosmetic injectables available that permit you to express yourself freely without aggravating existing lines and wrinkles. Each of these three injectables can aid in attaining a flawless, unwrinkled complexion for a prolonged period. It is time to bid farewell to wrinkles and reacquaint with your youthful self again. Get in touch with us today to book an initial consultation.
After removing any makeup and washing your face, the areas where injections are to be administered will be marked and sanitized. A sequence of speedy and practically painless injections will be introduced into the muscles within the treatment zone. This usually takes no more than 20 minutes from initiation to completion. Post-treatment, you can return to most of your regular activities without any interferance.
These types of injectables are commonly known as "lunchtime treatments" due to their quick application, allowing patients to schedule appointments during lunch breaks conveniently. Although no recovery time is needed, it's crucial to take extra care in protecting the treatment areas for optimal outcomes. While some individuals may not exhibit any visible indications of injection immediately following the procedure, others might experience slight swelling that resembles insect bites for approximately 20-60 minutes and lasts a few hours after injection.
After your treatment, you'll receive instructions on taking care of your skin and what to steer clear of to guarantee optimal results. These guidelines must be adhered to for only 24-48 hours (roughly two days) prior to resuming regular activities.
Once you receive your injections, it will take a few days to see positive improvements in the appearance of your wrinkles. You will see the most noticeable results within three to five days, and the best results will be most evident two weeks post-treatment.
How long do the results last? On average, results will last anywhere from three months. Your body will determine how long your results last, and once it fully metabolizes the ingredients in the injectable used during your treatment, you will see your wrinkles slowly reappear with increased movement. When that begins to happen, you will know that it is time for a follow-up treatment to maintain your wrinkle-free skin long-term.
Frequently Asked Questions
What Should I Do After the Treatment?
Avoid wearing makeup for the first 24 hours
Avoid touching the treatment sites for the first 4 hours
Avoid excess sun exposure and apply an SPF
Avoid strenuous activity and workouts for 24 hours
Keep your head elevated for at least four hours post-treatment
Avoid raising your body temperature
Avoid excess heat or hot environments including hot showers or saunas
Avoid blood-thinning supplements and medications
Avoid alcohol consumption
How long do the results last?
The outcome duration tends to be about three months, depending on how efficiently your body metabolizes the injectable. As soon as you observe a gradual reappearance of wrinkles, that indicates that it is time for another session to preserve your smooth and wrinkle-free skin in the long run.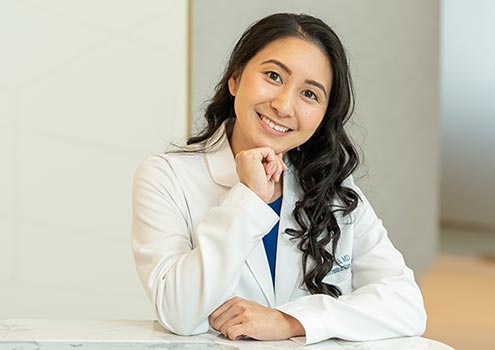 Feel free to contact us at any time
Book an initial consultation with Dr. Shih and start your journey towards beauty, youth, and rejuvenation. It's worth the investment towards boosting your self-esteem.