TCA Cross Method for Acne Scars in Burlington, Ontario
Are you frustrated with persistent acne or scars, despite experimenting with various skin care treatments and products? Look no further than The MedSpa at Burlington Plastic Surgery. For deeper or pitted scars, TCA Cross Methods may provide a solution to smooth out textural irregularities.
What is TCA Cross Method for Acne Scars?
TCA CROSS is a procedure that utilizes Trichloroacetic acid (TCA) to address atrophic acne scars through chemical reconstruction of the skin. The process involves applying a concentrated amount of TCA directly onto deep, ice-pick scars which results in an inflammatory response leading to collagen production and ultimately reducing scarring. Multiple sessions are typically necessary for optimal outcomes over time. No matter what kind of acne or scarring you have, our specialists at The MedSpa at Burlington Plastic Surgery can devise a personalized strategy to enhance the look of your skin.
Perfect Your Skin
Uneven skin texture and surface is common in various parts of the body. To boost your self-assurance about your appearance, you may look for a solution for achieving smooth skin texture. Our team of professionals will assess the affected area and develop a treatment strategy utilizing an efficient and secure method to attain flawless skin despite any textural irregularity or condition. Schedule an appointment today with The MedSpa at Burlington Plastic Surgery for an initial consultation regarding your concerns.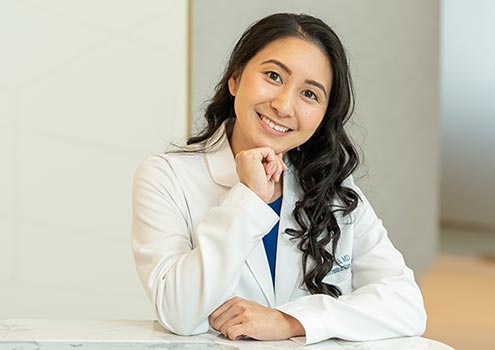 Feel free to contact us at any time
Book an initial consultation with Dr. Shih and start your journey towards beauty, youth, and rejuvenation. It's worth the investment towards boosting your self-esteem.