AlumierMD
Burlington Plastic Surgery places the utmost importance on safeguarding your skin's health. Our commitment to this goal is reflected in our provision of reliable and trustworthy products that cater to all your skin-related concerns. Book your consultation to determine the most suitable course of treatment for you.
Your State-of-the-Art Skincare Routine
AlumierMD, a skin care provider of medical-grade standards, merges clean and top-notch ingredients with scientific-based formulations that provide personalized treatments to tackle various skin concerns. Accessible exclusively through clinics' aesthetic and medical practitioners, AlumierMD effectively addresses individualized skin profiles from common issues like acne to more severe conditions such as rosacea or hyperpigmentation.
Medical-grade skincare products are highly efficient whether you seek assistance with hyperpigmentation, fine lines or acne scars. We customize a one-of-a-kind skin care routine to help you accomplish your goals while also shielding against skin damage. Reach out to us today and find out more about the various skincare possibilities offered in Burlington, Ontario!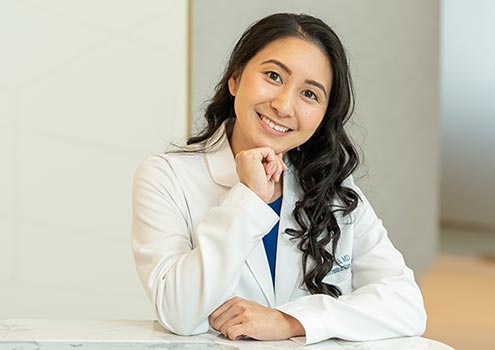 Feel free to contact us at any time
Book an initial consultation with Dr. Shih and start your journey towards beauty, youth, and rejuvenation. It's worth the investment towards boosting your self-esteem.